Stretching Class back on
July 22, 2022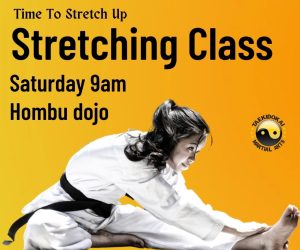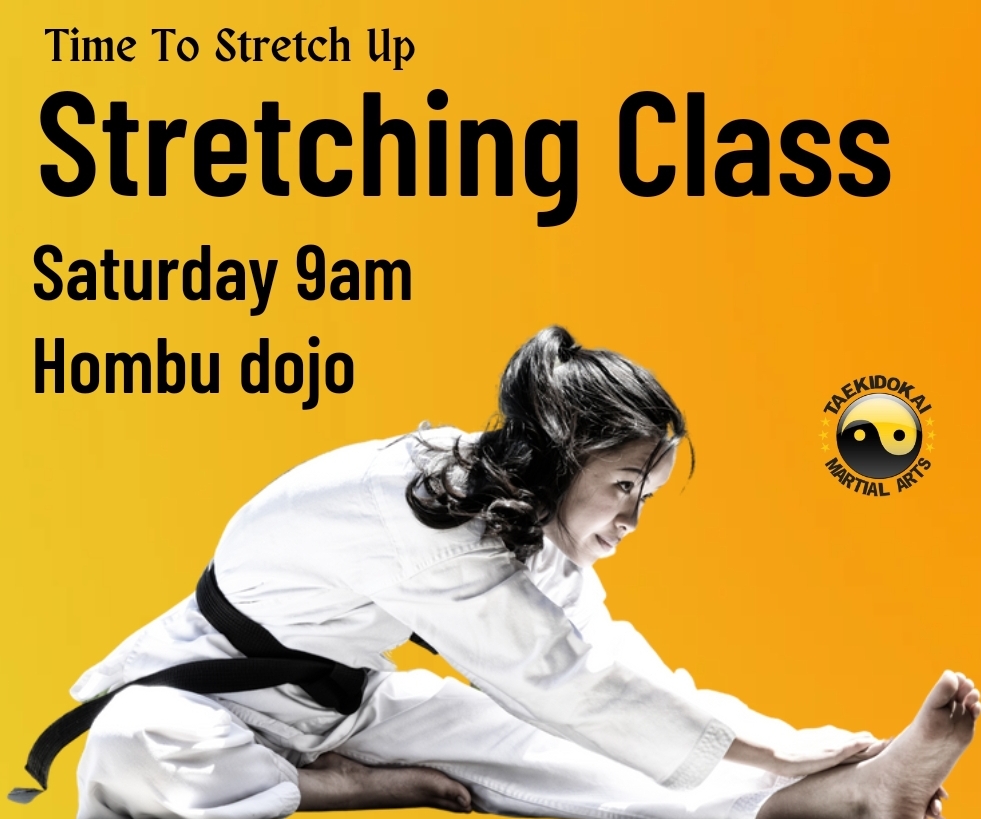 Stretching Classes are back on
Albion Park Rail dojo
43 Durgadin drive
Stretching is essential in any athletic endeavor, but in martial arts it becomes vitally important because of the extreme range of motion required for many of the kicks. The explosive nature of martial arts also requires flexible muscles and joints.
This class is available to all members and non members
What to wear
Non members are asked to wear track pants and a tshirt.
Members can wear TKMA gi or casual clothes suited for stretching
Fees
$15 per session for casual fees
Included in the TKMA or Aikido monthly fees
Term 3 enrolling now
July 18, 2022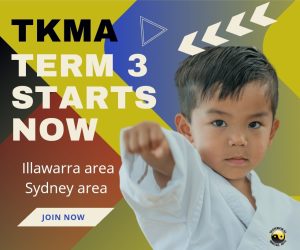 Illawarra area
Bookings phone 0421 566 312
* Albion Park Rail
* Dapto
* Kiama
* Towradgi
* Wollongong
Sydney South area
Bookings phone 0421 869 540
* Engadine
* Helensburgh
* Oyster Bay
Sydney North area
Bookings phone 0413 004 094
* Beacon Hill
* Forestville
* Hornsby Heights
* Marsfield
* St Ives
* Terrey Hills
Follow the link below to access the active kids voucher online
https://www.service.nsw.gov.au/transaction/apply-active-kids-voucher
Order your Hoodie today!!
July 15, 2022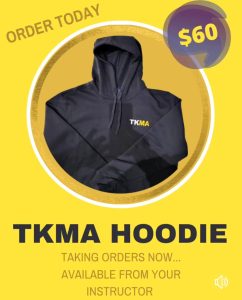 Order your TKMA hoodie Form your instructor,  all sizes available, only $60
Active Kids vouchers NOW AVAILABLE
July 1, 2022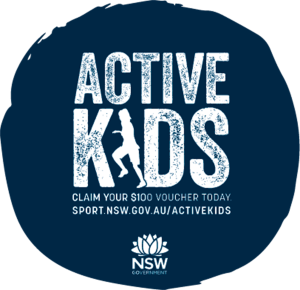 A reminder for parents Active Kids Vouchers July-December available from today
These can be use for enrolment or training fees
Follow the link below
https://www.service.nsw.gov.au/transaction/apply-active-kids-voucher
Get started with your first Taekidokai class today!
Contact Us